I found this very cute mirror this summer at an awesome yard sale!  I only paid 50 cents! Woo-hoo for yard sales!  Woo hoo for 50 cents! Can't wait for this year!  This was the original mirror:
Do you see the potential?

Here's what I ended up with…excuse the late Valentine's Day greeting, but
 tonight I was finally able to get a new camera cord so I am a little
 behind the eight ball in posting this…hope you like it nonetheless!
Turned out cute!
Chalkboard paint is very cool, but do rememeber to
 prime the surface you are painting first!

Here is what I did:

1. Tape it up
2. Spray it with chalkboard paint
3. Spray the hardware
4. Untape it and display it!

Gee, that was easy!
I envision this mirror being used in many
places…hope you like it!
I'll Be Linking To: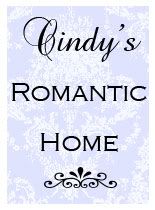 copyright 2010 Embracing Change at yourblogname.blogspot.com