For those that don't know me, my family quit cable television almost 2 years ago.  It was a tough addiction for the us to kick, but we did it.  More on this later folks!  I do confess that one of the things I miss terribly about cable is the Home and Garden channel.  I used to always love watching the shows with all the makeovers…I enjoy seeing the total transformation that just little changes can make!  I have completed a few myself and I thought I would post this just for fun…I just love a good makeover!
Exhibit #1 My old, old dining area
The more recent dining area
???
The old black bench is also a family hand-me-down …. I
am wondering if I should paint it…what do you think? 
Notice the ficus tree and the drysink as well as the
old parquet flooring! 

Exhibit #3 As the dining area stands today? (the curtain on the door was not on at this point…)
???
My cool Craigslist finds…ladderback chairs and farmhouse table!
 The table was on of my earlier projects when I began working
on furniture more regularly…I stained the top as it
was a very light wood and painted the legs…isn't it cute?
So much nicer than the ceiling fan…this light has much more character
and fits in so much better!  I was so proud of my hubby .. he hung this up! 
He is an athlete and not a handyman so this is awesome for him!
?
Homemade no-sew curtains
?
My china cabinet fits nicely here.
 Much improved don't you think? 
Now I just need to get that border off the wall…

I am hoping to begin a new makeover for my new craft area/office this weekend…maybe we can fit it in between the Ice Festival, helping a friend move, babysitting, church and a lunch out with friends!  Baby steps, baby steps…
?
?
I'll Be Linking To: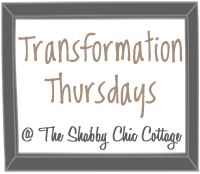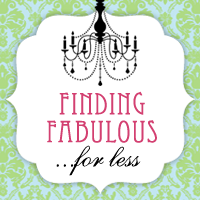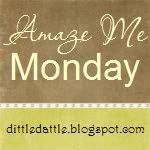 copyright 2010 Embracing Change at yourblogname.blogspot.com