My bedroom is nearing completion and I am at a point where I can finally share!  The only piece missing are my pink shutters which still need to be sanded, painted, and placed behind the bed, but for now, a fill in will suffice…you'll get the idea.  Anyway, I have to apologize for the picture quality as it doesn't appear to be so good for some reason.  Here is my bedroom redo as it stands today:
Before the makeover:
My old bedding and the headboard
Good shot of the old paint color – a very nice green
????
Our dresser before paint..hand me downs from good friends of ours (thanks Kelly!).
 The dressers are awesome and solid and roomy,  it just needed some sprucing up!

Now after adding Behr paint and primer on the walls (amazing paint!) and a WHOLE LOT of elbow grease and time, here is the end result:
Isn't this dessser so cool?  It is so much better white!  The candle on the top is
Chris and my unity candle from our wedding – I like to always keep it on display and
we light it yearly on our anniversary to celebrate!
This hardware is so unique and feminine – so much better silvered up as well!
These babies took forever…..and ever…..and ever
to paint
My iron headboard and footboard is a Craigslist
find!  And a great deal, too!  The display behind
the bed is temporary and will be replaced wth my
pink shutters when completed…this is yet to be done. 
Thanks for your votes by the way!
The Behr paint made it so easy – the
 room 
practically painted itself! 
was really time-consuming
though
and if I had to
do it again,
to using the
primer with paint
here
as well. 
I just was trying to
use up some
old
paint I had first. 
It
certainly is more
light and
bright and
more
soothing…what do
you think? 
?
Linked Up To: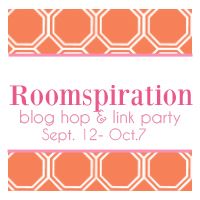 copyright 2010 Embracing Change at yourblogname.blogspot.com