I am on a roll with this party prep thing it seems so here is what I created next for the party … cute marshmallow pops!  This was easy and fun and ANYONE can do it (really).  I noted this picture on my blog in the past if you recall:
(bakerella.com)

I fell in love with these right away and decised that I had to try to make a similar version myself!  I wanted white marshmallows with pink chocolate although I couldn't find any pink chocolate melts to use!  I decided to go with white chocolate and used pink marshmallows.  I only needed to round up the chocolate,  lollipop sticks, sprinkles and MMs!  So fun and easy!

Here's how you create these fun pops:
1. Place a marshmallow on a lollipop stick
2. Melt the chocolate in the mircowave or on the stove (I used the microwave)
3. Take the pop and dip the marshmallow 1/2 way in the liquid chocolate and twist as you pull out
4. Place the pop in a glass cup to solidify
5. Add the MMs on the very top as they look like a cherry.  Sprinkle some fun on as well.
6. Once solid, plase them in an air-tight container…I wouldn't  make these too far in advance of your party
as you want the marshmallow to stay soft!

These will made great favors for Ana's party…I will post party pictures tomorrow – it was a good time for all!
Goodnight friends!

I'll Be Linking To:
?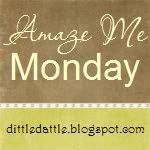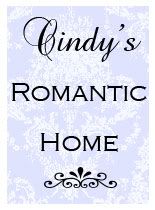 copyright 2010 Embracing Change at yourblogname.blogspot.com