It is so funny how we as parents just love to go all out for our kids. We would go to the ends of the earth just to make their birthday extra special, right? I told my husband I wanted Ana's birthday party to be more low-key this year and less chaotic…and simple. He just laughed at me and says this party was NOT simple in any way. I told him I had fun planning and making the decorations for it and he didn't believe that either. Why can't he see it my way? It was not very hard, but time-consuming in some regards. This is the last 3-year birthday I will ever be a part of after all (WAH!) so I wanted it to be special. It was lots of fun and everything worked out great…here's the report for you after lots of planning and effort – Here's BEFORE anyone arrived:
Cool tiered cupcake stand….if you have empty boxes and
 wrapping paper, you can make this so easily!  It functioned as a
great way to display the cupcakes!
The cupcake table display with the "Ana" banner displayed!
Another view of the cupcake display – I made the cupcake picks for the cupcakes with
 scrapbook paper and toothpicks…my colors were pink and green. 

To find out how to make these cute little picks for your next shindig, click here.
A tasty cake indeed – what is better than chocolate cake?
The marshmallow cupcake pops were a hit!  They were fun and easy to make
and I plan to make them for the next party as well.  The hardest
 part is not eating them all while you are making them!

To find out how to make the cupcake marshmallow pops, click here
Love those pedestal cake plates!  The cake turned out cute with flowers and ribbon.
More cupcakes….and more cupcakes…..is there such a
thing as too many cupcakes? 
A tiered candy dish I made..to find out how, please click
here

.
Awaiting the pasta to be put into place…
??

A tissue paper flower I made – let's hear it for this $1 decoration!!! Woo Hoo!!
 So pretty and love the pop of color it gives!

For the tutorial on how to make this flower, please click here.
??
Paper confetti abound
Oooooohhhhh…..Ahhhhhhhhhhh!
A taste of spring
Polka dot balloons – all you need to do is take some fabric paint and a
 round sponge brush and create them yourself!  Do leave adequate time to dry
 though.  So much better than the cost of ordering them online already dotted!
The DURING party post is next…click 
here
to get there quickly!
I'll Be Linking To: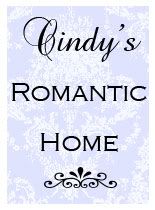 copyright 2010 Embracing Change at yourblogname.blogspot.com