I was on the hunt for tiered dishes and cake stands for Ana's party when I found this awesome craft!  I wanted to find a dish to display and serve candies and sweets and I happened to stumble across this while visiting my cousin Christa the other weekend:
This is what I was looking for essentially.  I had no idea she MADE it…cool beans!  I'm in!  Here's what you'll need:
– two candlestick holders (I used glass ones which by the way you can get at Dollar Tree for ONE 
  DOLLAR!)
– 3 pretty plates of varying sizes…one is a tea cup saucer, one is a small saucer and one is a larger
   plate/bowl…I found these pretty plates at Salvation Army for like 69 cents each or something crazy like
   that.
– Hot glue gun with glue
That's it….glue the candlestick holders to the plates with the largest plate on the bottom.  Hot glue works well.  Secure each candle stick holder to center of each plate.  Continue to create a tiered look.  That's it…easy peasy.  Don't you think this is so stinkin' cute?  Here's mine right after I glued it and then filled with goodies:
This took about 3 minutes to complete…gotta love that!
YUMMY!

I'll be linking to: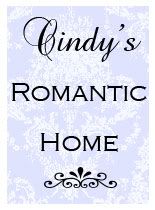 copyright 2010 Embracing Change at yourblogname.blogspot.com