I felt crafty the other night and needed to get my mind off all the stress of my baby being in the hospital so I whipped this little stinka' up…I think she's cute!  I found this idea on the net and decided to give it a try and I like how she turned out….what do you think? 
A pear pillow – great for spring!
Nice, fresh colors
I do like buttons!
Sweetness!
This is the beginning of a wonderful future of pillow making I'm sure! 
Now to get that sewing machine mastered!
Rick rack trim
I received a sewing machine from a friend although I haven't had a chance to mess with it yet so I hand-stitched this pillow.  Soooo…even if you don't sew, there is still hope!  It was easy!  Here's what I did:
1. Get out the measuring tape and mark it: cut two pieces of fabric about 16 by 16 inches – place them one on top of the other – be sure the "good" sides are facing IN.
2. Hand sew the pieces together and leave an opening on one side about 3-4 inches in length – this is so you can stuff the pillow. 
3. Turn the pillow inside out so that the good sides are now out…decorate as you wish.  I cut out a pear shape from scrap paper and then pinned this to fabric to cut out the shape.  I hand sewed it onto the front side of the pillow (be sure you aren't sewing it on both sides and just the FRONT).  I added some felt for the leaves and stem and hand stitched around this as well
4. Stuff the pillow and then sew the open end shut by turning the fabric in and stitching it closed.
5. Hot-glue the buttons on where desired
6. Hot glue the rick-rack trim on around the end of the pillow to cover up the sewn edge.
7. Here's the fun part – DISPLAY AND USE IT!
Total cost was approximately $7 – Cool beans!
Easy peasy even for me who in middle school got a "D" in a
Clothing and Fashion course!
I can't wait to do the next one…I am already making a plan for that one with rosettes!  I will keep you posted!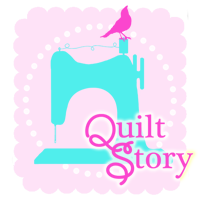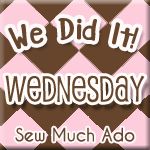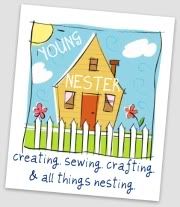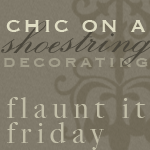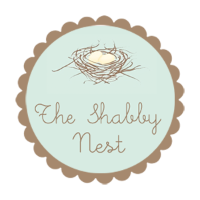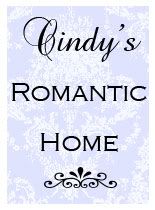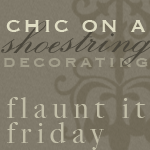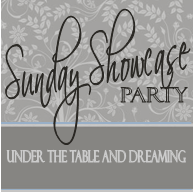 copyright 2010 Embracing Change at yourblogname.blogspot.com