In honor of spring, I picked these just for you…
?
These flowers are made with dowels and fabric rosettes…a great way to use up left-over fabric.
My kiddos think they are lollipops…
Ana even asked me to "Open it, Mommy" last night.
Suppose it's all perspective….
however it appears to be.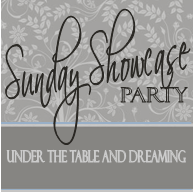 copyright 2010 Embracing Change at yourblogname.blogspot.com