I am one who always has an eye out for Mason jars while thrifting, junking, or hitting yard sales…there are just so many clever and fun things to do with them!  I found some cool ideas as I searched Google Images (which a favorite place for me to visit) and I thought they may tickle your fancy as well:

(Hooked On Houses)
What a ingenious idea for your next dinner party!
(sallyleebythesea.blogspot.com)

I can almost smell the lilacs!

(momscraftyspace.blogspot.com)
Painted jars are fun, too!
(sausha show and tell)

This is a BIG favorite of mine!
??
(someday crafts)
Jars, doilies, and burlap … oh my!
(unskinnybop.blogspot.com)

Inspired by Pottery Barn

My friend Kiersten was so sweet to give me a bunch of Mason jars today so despite being busy and having little time to craft, I did manage to come up with this little display tonight:
I just love those old jars!
 So many options, so little time!
Linking To: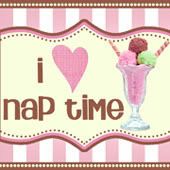 copyright 2010 Embracing Change at yourblogname.blogspot.com