I like making my own artwork. It is cheap AND you can do just what you want! It's a win-win all around! I showed you my chevron art work the other day which was ultimately created on an old canvas that I picked up thrifting the other day:
I knew that I wanted to use blues and yellows and stick to a beachy theme.  I was gathering supplies for this project and discovered a 3-pack of plastic doilies and vaguely remembered a blog I found the other day whereby doilie art was used to make a cool project!  I instantly became inspired to give this a try and thought it may add nicely the planned collage on my mantel.  I had all the supplies I needed already…isn't that great when that happens?  So…I took a piece of linen fabric and laid it out on my table.  I simply took the doilies and placed them where I wanted on the fabric and stenciled them with fabric paint and a foam brush.  I used one doilie for blue and one for yellow as not to mix the colors and create a mess.  Here's what I did:
I laid the doilie on the fabric and dabbed paint on it and around the edges.  I used a pack of plastic doilies that I found at a yard sale.  Who knew they even made plastic doilies?  The package looked to be from 1963.  You can use paper ones as well, but once stenciled, be sure to remove it from the fabric right away as it will stick there and you won't be able to remove it once the paint is dry.
I overlapped a few just for fun.  I also alternated between the colors to be sure to bring out both equally in my piece.
Looking good – this was fun and easy!  It was really cool to remove the doilie and see the imprint it left behind…Emma was greatly amused!
Note: Be sure to protect you table or whatever other surface you are painting on under the fabric while painting (perhaps with newspapers)…I neglected to do this and I had paint underneath the fabric in pretty little designs to contend with – thankfully it washed right up!
I then took the fabric once dry and wrapped it around a flat board in order to display it on my mantel.
Finished and displayed … a fun project to try!
I think it looks like bubbles!
My summer mantel
Definitely work trying! You only need fabric (or a blank canvas/board), fabric paint, foam brushes and doilies!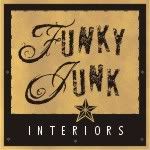 copyright 2010 Embracing Change at yourblogname.blogspot.com