Disclaimer:  This post is long and has a ton of pictures…read at your own risk!
I am so excited to be at this point and

to be able to share with you my board and batten project.  My husband and I began this a few weeks back and although not difficult, it is time-consuming when you consider we both work full-time in busy jobs (I am a therapist and he is a pastor) and have two young girls on top of it all.  
We spent the good part of a weekend beginning this and then piecemealed it from there.  I spent many late nights painting.  The good part is that it is done and the bad part is that we still have the living room to finish as we had decided to complete it in two stages. If you recall, when we moved in to our home, we had this going on:
?
Yucky wallpaper
?
Peeling paper? and an ugly chair rail

?
 Scotch tape held it all in place – lovely

There was work to be done! I suggested stripping the wallpaper and painting, but the hubby was not too keen on this idea.  He's not a manual labor type of guy as it is. We wanted cheap, easy and I wanted quick.  No hanging out for months here please.  I am simply too impatient!  Board and batten was our solution!  We simply bought luan boards and put this up over the wallpaper!  Woo hoo!  Everyone wins here!


Here are some shots of the during parts:

Our hallway before

My cute husband with a hammer – he is not a handy man by trade so I treasure this

picture as he did this project for me simply because he loves me!!

We used liquid nails to glue it to the wall thus covering the paper up (I already love it just for this reason)

Well, there he is now in all his handsomeness

Chris using the hammer to secure the board to the wall and being sure it will never move again
Nice work shoes Honey!
Almost done putting up the luan board…yeah!
This part of the process was relatively quick and easy especially as the boards were already cut by HD.  Awesome!
So\.. Chris was doing fine and flying through the task…he was lovin' that.


Then onto the trim for the top and bottom of the luan board.
 This was the hardest part in terms of figuring out what we wanted while shopping at Home Depot (picture 2 bored little girls sitting in a car cart picking on each other just to pass the time and a irritated mommy).There were so many types of trim we could have used, but I wanted clean, simple lines so I chose a basic trim without any bells and whistles.  This also helped me to cut the costs.  I used a 2 1/2 inch by 3/4 inch board for the top and a
3 1/2 inch bu 3/4 inch for the base trim.


 t 
 Because we have so few tools, we used this saw to cut the trim to size.  It worked fine for us.  This took some time to do, but it was easy.
Onto the battens!
We used lattice boards for this part which were in bundles of 10 for just a few dollars each.  They worked out great and lay flat to the surface without sticking out.  We cut them to size and spaced them 12 inches apart…spacing is up to you, but we thought 12 inches between battens worked well for our space.  We used a paint stirrer to measure (it was 12 inches) as this made it easier than whipping out the tape measure each time.


More measuring
Emma and Ana held an impromptu tea party on the living room floor.
So glad they were able to content themselves.

We than nailed in each strip.  The girls weren't wild about the noise. Ana looks perplexed.
It was beginning to look really nice at this point.  I thne moved onto painting.  Well…I moved onto painting.
Chris and I agreed that if he would put the boards and batten up, but that I would do the the painting.  Fine with me!
I used Behr paint with primer in the basis semi-gloss white.  I don't know if that paint took any less coats to paint or made it quicker, but it worked fine.  This part is that it took forever!  I had read that painting was the biggest time-consumer for this project, but honestly I thought that wouldn't happen to me.  Haha.  It was a long process of painting several coats. 


And onto the reason why I began this pain-staking process in the beginning, the final product:
So pretty and fresh!
So much better, don't you think?
A much nicer backdrop for my dresser!
Looking down the hallway
 Oooohhhh….a side by side view really shows off the awesomeness!  Lovely! I just love a bold transformation!
I do have to finish the board and batten in my living room so once this is done, I will be sure to show you …I am ready to start the second half of this project although Chris is taking a break!   Do let me know what you think!
Linking To: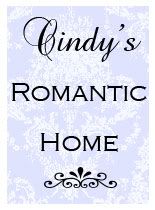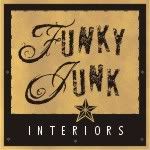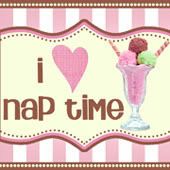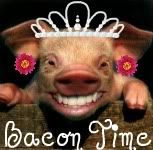 copyright 2010 Embracing Change at yourblogname.blogspot.com