I saw a flag on the blog Between Naps On The Porch (BNOTP) the other day and I loved it.  It was created after the creator was inspired by a flag seen on a Pottery Barn catalogue as shown below:
That is a fabulous flag!
??Pottery Barn is awesome of course and they just can't seem to get it wrong.  Although I love this flag, I simply would never pay the price they ask.  If you know me, my philosophy is always "I can make that" and off I go to do that. The disadvantage of this philosophy is that it does take time to create what you could quickly and easily buy, but I just LOVE saving money and being resourceful!  Here's what the author of BNOTP created after being inspired by that Pottery Barn flag:
Very nice.  Great display as well!  I knew I wanted to try this project as I have a red, white and blue theme in my living room.  I made my own variation with supplies I had on hand…here's where it all began…
Scrappy wood pieces which were used for my board and batten project just hanging out in the basement and looking for a project to be used for! 
First, I created and wooden flag with the scrap wood pieces simply with some wood glue and nails. 
Then the to-be-flag was given some paint…
I painted it white and left the top left hand corner
every other stripe was painted red…then I traced a star on the flag and painted that as well.  Then I distressed it all.  There is a tutorial from BNOTP (click 
here
  if you would like to be redirected to this site…I just created the flag how I wanted and used the tutorial as a guide…)
All in all, the flag is 34 x 22 just give you an idea on size and it now hangs in this room…
She will fit in fine here.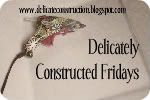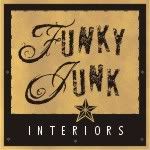 copyright 2010 Embracing Change at yourblogname.blogspot.com