I found this ADORABLE dining set while shopping the other day and while naturally cute, she just needed a bit of tweaking to make her EVEN CUTER. When I picked her up, I instantly adored her. I am sure you would, too.  With just a little time and attention, she came out beautifully:
She's off to the Blessed Nest now hoping to
find her new owner…will it be you?
Click 
here
for more information on this set!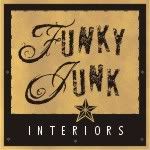 copyright 2010 Embracing Change at yourblogname.blogspot.com