I found a very cool, solid wood coffee table at a sale this weekend.  Actually, this is one of the items I had to go out and pick up in between Saturday and Sunday as we were running out of merchandise at our sale!  I was happy to find it.  I know the picture is dark, but it is a nice little table and has some character. 
And you know I like character!
So with a little paint and time,
Vintage Vera turned into this:
I love her even more now!
I am finding that one of the hardest things about creating
to sell is letting it go. 
 I definitely need to master this skill.
I have been busy putting together our blog for our business endeavor which is called
The Blessed Nest
…come stop by and see
our new page by clicking
here.
Let us know what you think!  And please understand
that it is a work in progress!
Linked To: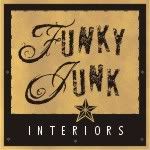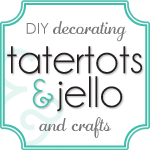 copyright 2010 Embracing Change at yourblogname.blogspot.com