I have a nice makeover to share with you today!  Let me start by saying how much I love black and white.  If I had the room in my home, I think I would take a room to redo purely in these colors.  I completely dig it.  So…anyway…I thought that very color scheme could be worked into my latest makeover.  Here is the BEFORE:
And the most handsome after:
He is so good-looking we decided to name him
Handsome Hank.
I am sure he will make some lady very happy :o)
He is headed to the Blessed Nest for sale.
Message me if you are interested or click onto
over to our shop
by clicking on the sidebar.
Have a blessed Thanksgiving holiday everyone!
Linking To: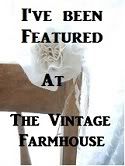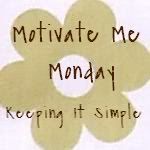 copyright 2010 Embracing Change at yourblogname.blogspot.com