I picked up this pretty gal while shopping the other day.  Megan and I are always shopping for the Blessed Nest…torture me with shopping, why don't you? 
So…this is a GORGEOUS piece I found the other day.
In a matter of 5 minutes, she was found, purchased and loaded into my jeep.  Speed is an important part of the process. 
Dilly dally around and it will be GONE. 
Here she was the day I found her:
I was instantly smitten with her hardware!
She was a natural beauty, but she just
needed a touch of makeup:
The color is amazing…I custom-mixed it to my liking.
Me likey!
That amazing hardware really
POPS
now!
We have named

her

Tried and True Cindy Sue

!
I wish I had a place for her at my home, but
off to the

Blessed Nest

to find
Check out the Blessed Nest's Blog by clicking HERE!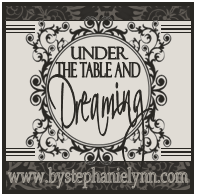 copyright 2010 Embracing Change at yourblogname.blogspot.com