My love for all things French lives on! When I found this beauty, I made a beeline for her immediately. She was a little rough when I found her, but that's the way I like 'em. I enjoy when I find something not so pretty – I find this motivates me to beautify it – it is a challenge to me. I believe there is potential is every piece.
I see things differently than that average bear I suppose.
Here she is in all her glory…
The caning on this chair is really nice overall and
A little paint and some new fabric and DADA!
And yes, she is going to the Blessed Nest.
These pieces we redo get harder and harder to let go of.
Good thing my house is small or I may be tempted to keep them all!
Have a blessed day and thanks for visiting!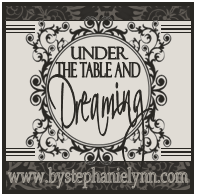 copyright 2010 Embracing Change at yourblogname.blogspot.com