I have taken on the huge task of redoing Emma's bedroom. Thus far, we have passed on the girs' bunkbeds to a friend and are in process of replacing them with a full bed. 
I purchased a beautiful, nearly 100-year old French headboard and footboard, but have been dealing with some issues. First, I had problems with the rails attaching to the headboard and footboard which I was able to resolve, but then the footboard just
SPLIT in two upon carrying it in the house. 
So…now we are trying to repair it best as we can to make it usable, but unsure how it will hold up to two active girls who love to jump on the bed. Time will tell. 
I rearranged some things last eve and switched over some furniture and brought up my most recent redo from this past weekend. I celebrate victory in small steps as this will likely be a long process. Here is the before:
Stunning dresser … great bones.
Even the BEFORE was spectacular!
Now to get back to that bed….
Don't forget to come back tomorrow morning – features from the Creative Inspirations Linky Party will be up!
Come and see who is featured this week!
And the next party opens Wednesday ay 10 pm EST!
Can't wait to see what you have been up to!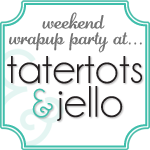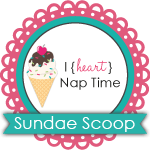 copyright 2010 Embracing Change at yourblogname.blogspot.com