Megan and I picked up this chair at a yard sale last summer.  I have had it downstairs for many months and I thought it was about time for a grand makeover.
Not much exciting happening here.
She needed an infusion of…
 Hannah is much happier now!
I adore her playful look and bold color.
I told you I was in an orange mood.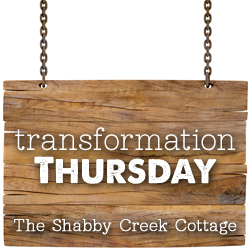 copyright 2010 Embracing Change at yourblogname.blogspot.com