Ever see those ugly old pictures are Goodwill or Salvation Army? They usually come in a pretty cool frame, but the picture is so nasty it ruins the whole thing. They usually look a little like this:
Well, I had some like that. The prints weren't bad as they had some bird art on them. I love birds so the prints were fine except the picture itself was old and dingy. It needed some attention. I chose to recreate the pictures and the outcome is much improved.
The cure for almost everything.
It's fun, cheap and easy.
And quick which helps me to gitter done.
I wanted to create some easy art for my daughters' room.
I have been in makeover mode for their room for sometime now.
I haven't finished it yet.
I promise to show you someday when I finally get it done.
Remember the BEFORE PICTURES of the bird print?
How about some AFTER pictures?
Much better! All I needed was fabric,
scissors
and a hot glue gun!
By the way, there are still a few days remaining to link up your creations.
Click
HERE
 to get to the par-tay as it is happening NOW!
Would love to see you there!
Linking Up To: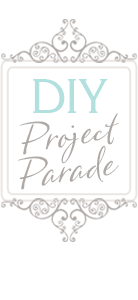 copyright 2010 Embracing Change at yourblogname.blogspot.com