When I picked up this cute coffee table at a yard sale, I thought it would be an easy makeover.  I really like a cute coffee table and this one had two drawers which I loved.  Little did I know, this table would cause me headaches.  First I painted it several coats of antique white.  I didn't fully have a vision for it yet so it sat while I thought through a dozen ideas in my mind.  I really struggled to decide.  I thought I would use stain all over to give it an antique look.  Great idea except I stained on a hot day and before I could even wipe off the stain, it had dried.  Oh boy.  I wasn't at all happy with how it looked. I tried hard to like it, but I just thought it was ugly and that surely no one would like it.  I hated it and there was no denying it.  I was frustrated and swore I lost my creative touch.  I swore it was gone.  I was utterly discouraged.  I just couldn't slavage it so I went with plan B.  Sometimes we must press on through challenges to get to the awesome end result.  This was no exception.  I decided to repaint it yet again and try a new plan.  Well, I am happy to say plan B was the winner. I went with a beachy look – you just can't get beachy wrong.  Here is after all the the pain and trouble:
I think it was well worth the time and trouble.
By the way, the Creative Inspirations Linky Party is still going on!  Link up HERE to get to the par-tay!  You'll be glad you did!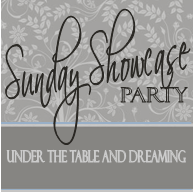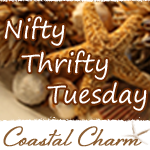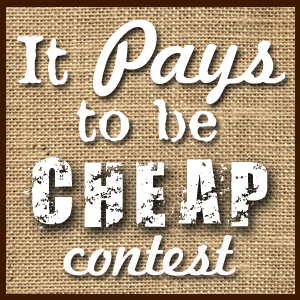 copyright 2010 Embracing Change at yourblogname.blogspot.com