I have been busy working this week.  I am rolling into an exceptionally busy month at work and I am doing my best to take it in stride.  I am overwhelmed.  Painting is my outlet – creativity is not an option.  I MUST paint and create…
and when I do, my stress dissipates.
So…in effort to assist with warding off my stress,
I whipped up this cute little cabinet. 
I know…looks like a whole lot of nothing.
Well, I knew it could be something special with
just a little bit of love.
It is playful and fun and I just love the bold colors.
See you tomorrow for the Creative Inspirations
We will also announce the winner of the $50 gift voucher
My entry into Someday Crafts  WGW is sponsored by Appliances Online and their best Freezers.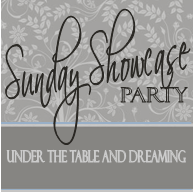 My entry into Nifty Thrifty Tuesday Party is sponsored by Appliances Online and the Best Range Cooker.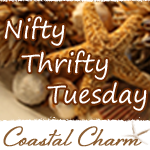 copyright 2010 Embracing Change at yourblogname.blogspot.com