So I showed you my new curtains yesterday…did I mention the price?  Well, I purchased four large pieces of white fabric at a local secondhand shop for $2 a panel bringing my total to $8.  I then found the perfect shade of tan – a $4 can of boo-boo paint.  Bingo.
So I made two pairs of curtains for $12.  How's that sound?
Not to mention they came out darling!
Here's how you can create your own curtains:
First of all, you will need a small paint roller, paint (any kind will do), painter's tape, fabric medium (recommended) a measuring tape and a pencil.
Then the fabric of your choice.  My white fabric is from a thrift store, but any fabric will do. Or even plain panels.  Whatever!   Luckily the pieces were of approximate size and since I am not overly concerned with perfection, I was able to wing it and not do too much measuring. If you are a type A person unlike me, you may want to measure.  It is important for the stripes to match up somewhat once the panels are hung.  PLease do not drive yourself crazy – it is gonna look great!
You will also need a large surface to work on or maybe you could work outside on a large, flat surface on top of a tarp.  I used a scrap piece of luan board and I put that baby right down on my kitchen floor.  It was majorly intrusive as I have a small house that is always bustling with activity – think children, the dog, etc…
You will then need to decide how wide you would like your stripes to be.  You could do any size.  I chose to make my stripes 12 inches wide.   I then took my measuing tape along the curtain and made a little pencil mark (just a faint mark enough to see) 12 inches from the top all along the length of the curtain.  With the marks in place, I placd the painter's tape along the line from one end of the curtain to the next.  I did this with each line alternating white stripe with tan stripe.  My fabric was white so I only needed paint the brown lines to create the stripe. 
Make sure the tape is pressed firmly to the curtain and don't leave any bubbles under the tape or the paint could bleed underneath it and create a feathered line.  You want a clean, crisp line. 
You can start with either a white stripe or a color stripe such as my tan one.  I chose to make my top stripe tan as to draw the eye up. 
Remember that you need to account for the width of the tape when measuring for each stripe.  For this reason, some lines will be wider than other when taped out.  Just bear in mind that all the untaped areas will be painted and the taped parts will remain the original color of the curtain which in my case is white.
  Get your paint ready – I used exactly a quart of paint for my four panels.  The fabric literally sucked up the paint as it is so absorbent.  I nearly ran out of paint.  I was a little concerned about this, but with the help of the fabric medium, I was able to just make it!  Add your fabric medium to the paint and mix well.  I didn't measure it – I just threw a bunch in.  It has the consistency of skim milk.  The point of medium is to soften the painted fabric as well as to allow it to be washable.  I recommend it although you would survive fine without it too. 
So after you have taped the panel and ready to roll, take your small paint roller (I used my Cutting Edge stencil roller)  and begin to roll in between the tape where you intend the stripes to be.  You will be putting some elbow grease into thje process.  It takes a long time and is tedious, but I promise you will love the results!  Just keep plugging away…you can do it, yes you can!
Here was what mine looked like in process:
I needed to keep saying that to myself as it was a long, drawn-out, multi-day process.  I would advise an entire day to knock this project out with allowing for drying time and the like. 
Once the stripe is rolled, take off the tape before it has dried as to prevent the tape from drying onto the curtain.  It will be fine. 
Now hang the curtain somewhere to dry.  I had to take my curtain OFF the board to dry as I tried to remove it once after it dried and I had to peel it off.  It was much more difficult that way.
I had to allow the panels to dry and then move up the bottom of the curtain to finish them.  Like I said it was tedious. 
The end result will be all the sweeter.
You can hang them however…with curtain clip, by creating a pocket for your rod, however really.  I have also read elsewhere that you could line the curtains with another curtain or piece of fabric if you'd like.  I may get to that later. 
For now, I am just enjoying the view!
Imagine all the possibilities of paint and stencilling curtains…they are limitless.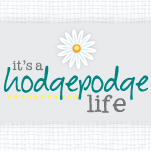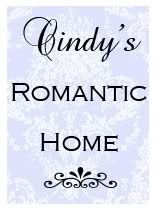 copyright 2010 Embracing Change at yourblogname.blogspot.com