I shared this pretty wreath yesterday…
Wanna know how to make it?
And it turned out soooooo cute!
All I needed was a wire wreath form, some strips of burlap or other fabric, several colors of yarn, and a glue gun! 
Other tutorials I read on a yarn ball wreath instructed to use small styrofoam balls for the craft.
Have you priced styrofoam lately?
I think Walmart wanted $6 for a small bag of which I would have needed 2-3 bags.
I racked my brain about what else I could use from my house for the wreath to make it affordable and I believe I came up with a good solution.
Have any of these laying around?
If you are like me, you have lots of unused Christmas balls!
Like I always say – USE WHAT YOU HAVE!
These worked like a charm for this wreath!
First, take off the hooks and top silver piece.
I used extra small and small balls for my wreath.
First, prepare your wreath form.  I used a green wire one.
I wrapped mine in burlap to begin as shown.
Now put a spot of glue on your ball and just wrap that yarn around until fully covered and you cannot see any color showing through.  I dropped my ball often when creating these. No worries. 
Just a little frustrating is all.
Then, put a small spot of glue on the ball and attach the end.
Now all I did was glue the balls randomly on the wreath form and when done, hang it up on a ribbon.
And the yarn balls have such great texture! 
And I love how my wreath turned out. 
It fits my mantel perfectly don't you think?
I would love to see your creations too!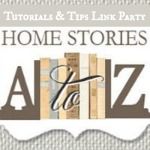 copyright 2010 Embracing Change at yourblogname.blogspot.com