My friend Megan and I (we work together with the Blessed Nest) purchased this stunning antique vanity as part of a set of three pieces of furniture.  The owner told us it was her Grandmother's from the 1940's.  We were blessed to find two dressers included with it as a set – one of which has already been remade and since sold.  When we this kind woman showed us the pieces, it took everything in our power NOT TO FREAK OUT!
The pieces were pristine and beautiful.
We giggled excitedly all the way home that night out of sheer happiness!
There is nothing like finding an awesome piece of furniture.
Some women like jewels, some shoes…not me.
For me, it is furniture! I'll take a dresser or a staple gun over gems any day of the week.
She sat in storage for a long while before
I had time to work on her.
Good things take time they say.
I had to allow my vision for her to come together which it finally did.
My thoughts for this piece: sweet and feminine.
I named her Flora Mae.
Here is how she turned out:
Isn't she lovely?
I think she is super sweet.
The fabric is from Hobby Lobby and the
hardware is from Anthropologie.
She is painted in Glidden's Antique White.
She comes with a beautiful mirror which attaches as well although I chose to photograph her without it.
I refinished her wood top with Minwax's Dark Walnut stain.
Isn't is rich?
I discovered a wonderful new product to use for
refinishing wood which I will tell
you about this week so stay tuned.
Flora Mae will be headed to the Nest once she is all ready.
I have a few finishing touches to complete.
Her new home awaits!
Linking To: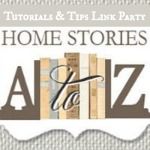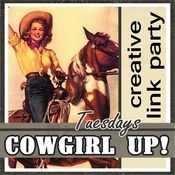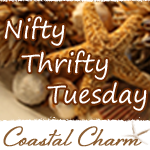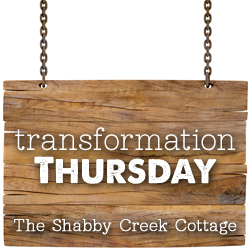 Featured On: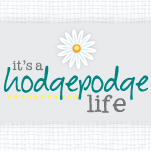 copyright 2010 Embracing Change at yourblogname.blogspot.com