I was fortunate to receive some free milk paint to sample from
The Old Fashioned Milk Paint Company
.  I had been wanting to try milk paint for some time and was thrilled when this offer presented itself!  I would highly recommend this product and the company as they really went out of their way to be sure I received the sample as well as answered all of my questions.  I asked to try the Bayberry Green as I rarely paint in green and thought it was a gorgeous color.
I had been storing a Lane Cedar Chest in my garage for nearly a year really hoping my home would sell and I could take it with me; however, my house is still on the market and moving doesn't seem to be happening anytime soon!  I decided it was time for a much needed makeover as well as to be moved on to someone else who could appreciate her since I hadn't the room.
Here is the before picture:
And here are some afters:
This paint is different than any others.
The paint comes in a powder form and you mix it with water.
You only want to mix what you plan to use.  The paint dries very fast – I was able to do a second coat within an hour.  The paint also dries quickly in the container in which you mix it.  I tried to salvage some, but once mixed, it dries so fast that it is hard to save for long.
I liked mixing what I needed and I also liked being able to thin down the paint as I wanted.   You could even use it to make a tinted stain for furniture.   I followed the directions for mixing and added some Extra Bond (also sold at the
OFMP
 company) to be sure the paint would adhere properly.  The paint was very thick to start which I would describe as a paste, but it thinned easily with some warm water.  I mixed it, stirred it and then let it sit 15 minutes as directed before painting.  When painting, there were some lumps, but they seemed to paint out.
The coverage was nice…I painted three coats on this chest although I think I could have been fine with less.  I used a brush although you can spray it or use a roller as well.  The milk paint seemed to distress easily as well which was a great benefit.
I like easy distressing.
Overall, I was very pleased and I would definitely order it again.
I love this paint and I can't wait to try some other colors!
If you have tried milk paint, what was your experience like?
Linking To: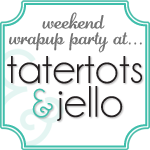 copyright 2010 Embracing Change at yourblogname.blogspot.com