I am so excited to be able to share my new space with you today!  My craft room/office is finally done!  It was more work than I expected as it always is, but I am so happy I have this room now!  I live in a three bedroom house that is super cozy (that is a nice way to say small) and we are just in need of all the space we can get around here.  The room is quite small at a mere 8 x 9 but it works for me!  This room was previously my 5-year-old daughter's room and although set up to be her bedroom, she rarely slept in the room since she began sharing a room with her sister more than a year ago.  We would use the room when family visited, but again, only a handful of times a year.  What I really needed was a place to work, craft, do paperwork, store supplies, and keep the laptop.  I felt guilty taking away Ana's bedroom, but I knew it was OK she saw the new room and exclaimed "I don't like it, I love it!"  Instantly I knew I had made a good choice to convert it into a craft room.  It's only been in use a few days and already it is the hottest hangout in the house!
Here was a picture of Ana's bedroom before:
Yes I loved it.
It was the cutest room you ever did see except it was never used for much.
A craft room?
Oh please.  That is just what this house needs with three crafty ladies living here!
I had teeny tiny budget for this room and it is summed up like this:
Paint: $25 a gallon
Wool Rug $59
Ikea Sawhorses and Table Top $0 (already had on hand)
Chairs $0 (already had on hand)
French Chair $0 (already had)
Fabric for chair recovering and hoops – $12
Decor $0 (already had)
Total cost for redo: $96
I just love my new space.
Makes me wanna do some craftin'!
Linking To: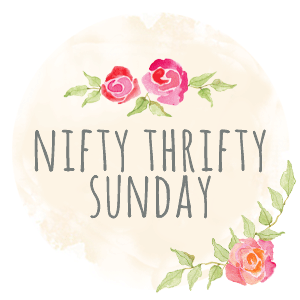 Featured On: