Hi everyone!
I have been SO BUSY this past week!
I need to get back in gear.
Thank goodness that every day is a fresh start…I am greatly looking forward to starting a new week this week.
I wanted to let you know that I finished up this piece this week…I think you may remember this?
Yes it was pretty pathetic, but can you see past all her imperfections and see the beauty that lies beneath?
I am guest posting today over at Country Chic Paint's blog about this piece today.
It is a pretty dramatic transformation!
Here she is now…
Please stop over to see her full transformation on Country Chic's blog!
 Sharing this post with: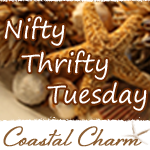 Home Stories of A 2 Z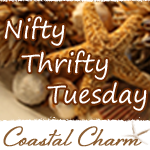 Home Stories of A 2 Z