This tall dresser was pretty when I got her…
such a beautiful antique chest of drawers!
She has great lines and pretty details and paint would only make her even more beautiful!
And that hardware.
Oh my.
I was happy to help 😉
I decided to try a milk paint color I hadn't used in many moons…
Miss Mustard Seed's Milk Paint in French Enamel.
I painted on three coats after I mixed up a nice batch with a touch of Bonding Agent.
I used Bonding Agent often with my milk paint knowing full well that most times it works and keeps the paint from chipping much, but milk paint kinda does what it wants to do sometimes regardless of the plan you have in mind.
This chest was the perfect example.
She had some light chipping at first once dried, but it wasn't until after I sealed her in Hemp Oil that I saw even more chipping beginning to happen.
That's milk paint for ya.
Always being unpredictable and all.
I sanded some parts down where the chipping was more than I wanted and then repainted it with another two coats of milk paint and once dried, I sealed those repainted parts up with Miss Mustard Seed's Tough Coat.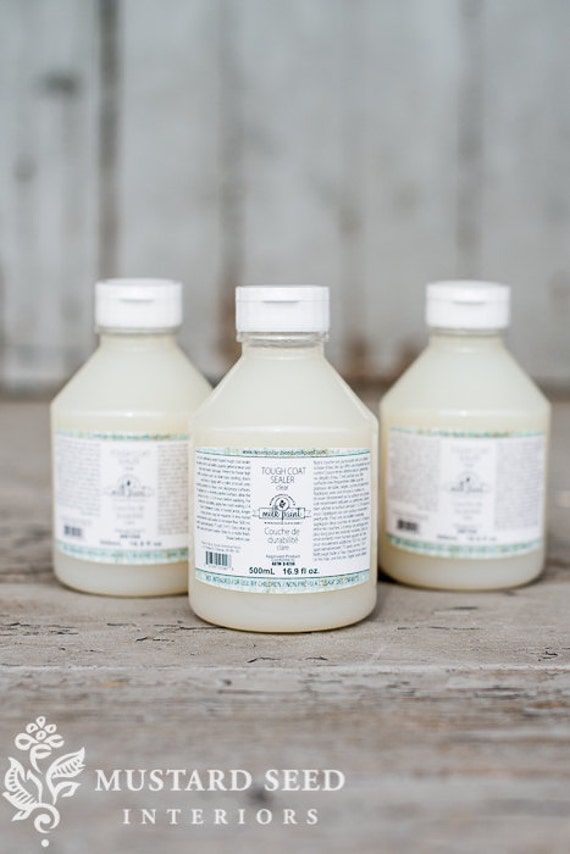 I have had this product in my stash for a LONG time, but had not ever used it.
It worked great.
I would definitely recommend it!
Check this pretty chest out now…
She looks simply smashing don't you think?